Nor-Cal ChevelleCaminos
CHEVELLE HISTORY - THE BEGINNINGS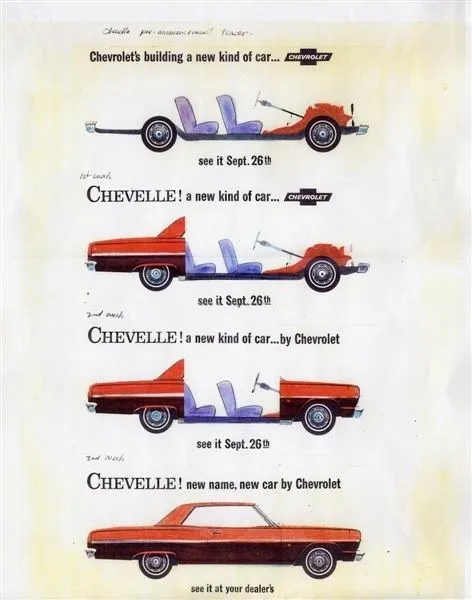 The Chevelle was first introduced by Chevrolet on September 26, 1963. This slimmed-down version of the Impala was Chevrolet's answer to the midsized automobile for growing families.
The billboard advertisement to the right was actually four separate ads (from top to bottom) that were posted only a few weeks before the Chevelle models appeared in dealer showrooms.
With its two-door coupe, convertible, 4-door Malibu, and station wagon models, the Chevelle became very popular.
The Chevrolet Motor Division went to considerable effort to properly market and sell the Chevelle in late 1963 and 1964.
Chevrolet dealers were invited to see the actual car before it was sold. The Chevelle could be purchased as a special order car, or it could be bought right from the dealer's lot.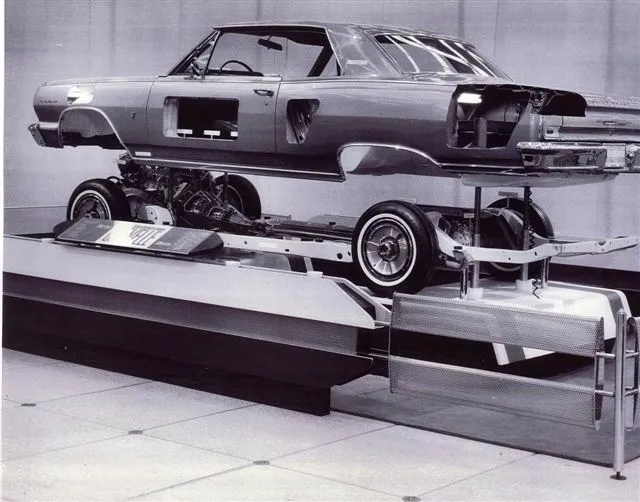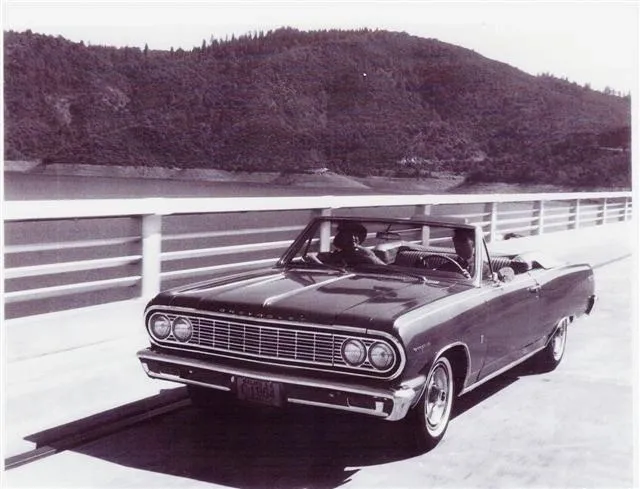 The Chevelle soon became one of Chevrolet's success stories, and the desire for more horsepower under the hood became a passion for most auto manufacturers in the 1960s.
Chevrolet wanted to compete with the power, so the Chevelle came with a 327 CI engine in 1964. But, it was in 1965 that the Z-16 Chevelle was introduced with a 396 CI engine.
Check out this billboard. It was seen by millions, and the car was purchased by tens of thousands.
Thank you to Club members Jay Ball for giving us the original advertising and Bob Johnson for digitizing each picture.