Nor-Cal ChevelleCaminos
CHEVELLE ADVERTISING NOSTALGIA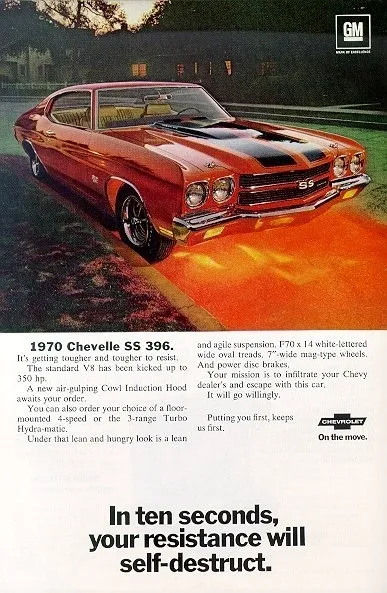 Do you have an old (30+ yrs) collection of magazines ? . . .
Have you ever taken a close look at auto advertising ? . . .
Check out this original advertising page found in the December 1969 issue of National Geographic. Do you know anyone that has a car that looks like this SS396? There are a few Nor-Cal Club members that own this ever-popular SS396 . . . and some even have the SS454!!
Check out this Chevelle advertisement from the April 1972 issue of National Geographic. It claims that the Chevelle is "America's most popular mid-sized car."
Well . . . this model Chevelle is still popular, and a few Nor-Cal members can be seen cruising in this classic.